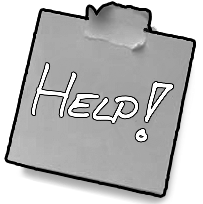 These pages have been created to assist players with their gameplay and to assist people that wish to learn more about how Wikis work and how they can contribute.
If you would like to create a Guide or Tutorial for other players, simply create a Blog, add the "Guides and Tutorials" category (it's case sensitive) to your blog and your blog will now appear on this page.
Wiki Guides and Tutorials
The following Guides and Tutorials have been identified by this Wiki's Staff as being very useful.
Help files by Wikia on how to perform a range of functions in the Wiki

How people are expected to behave in the Wiki, and what will get you banned

Keen to help the Wiki but don't know what you could do to help? This is the page for you. It lists a bunch of things that the Wiki's Staff have identified as being needed to be done

Is your content not doing what you want it to do in Wikia's Visual Editor? Learn how to center images and more in this simple guide.

Polls Made Easy

How to create a Poll for a page in this Wiki

You're not the first to ask this, you won't be the last

How content should be formatted so that all pages are consistent across the Wiki

Create a New Page wizard
Editors' Resources with a list of all the key images that can be used on pages and to create new templates
TWOM Guides and Tutorials
| | |
| --- | --- |
| | You're not the first to ask this, you won't be the last |
| | Add your Tip about the game to the list! |
| | For PC Players: Learn how to get from one area of the game faster using keyboard commands |
Trending pages
All items (9)